St. Louis Irrigation Backflow Test
Posted on Friday, April 19th, 2013 at 6:23 pm by Weblinx
What is a backflow preventer?
A backflow preventer is a device used to protect you and your neighbors' drinking water from contamination.
How does contamination occur?
Sprinkler systems are plumbed into the same potable water that you drink, thereby creating a potential cross contamination hazard.  Contaminated water can end up in your drinking water through back siphonage or back pressure.   A backflow device prevents either of these threatening situations from happening.
Where is my backflow located?
Backflows are typically located outside of your home near your foundation.
What is a backflow test?
A backflow preventer has internal springs, check valves and a relief assembly which must be tested when installed, if relocated or repaired and also yearly in St. Louis County.
Dowco will do a backflow test in the spring after the startup to ensure that your backflow is working correctly through the season. We submit all of the appropriate information into the county for you.
Why did St. Louis County Public Works send me a letter in the mail?
The St. Louis county sends letters on the anniversary date, or when the backflow was installed. This is a reminder to do your backflow test for compliance. This is not the date that the county will turn off your water supply (in fact, we've never seen this happen).  If Dowco turns on your irrigation system, we will also test the backflow AND send the paperwork into the county for you so that you do not have to worry. We send a copy of the test regardless of whether it passes or fails. If you receive a second notice – please give us a call. More than likely, the county has paperwork backlogged because everyone tests their system in the spring and they have to manually enter in the results. Call us and we'll confirm that it's been sent with the county for you and also send you a copy to ease your mind.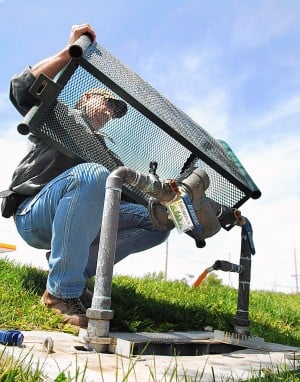 ---
Search
Categories
Archives
Subscribe to Blog via Email